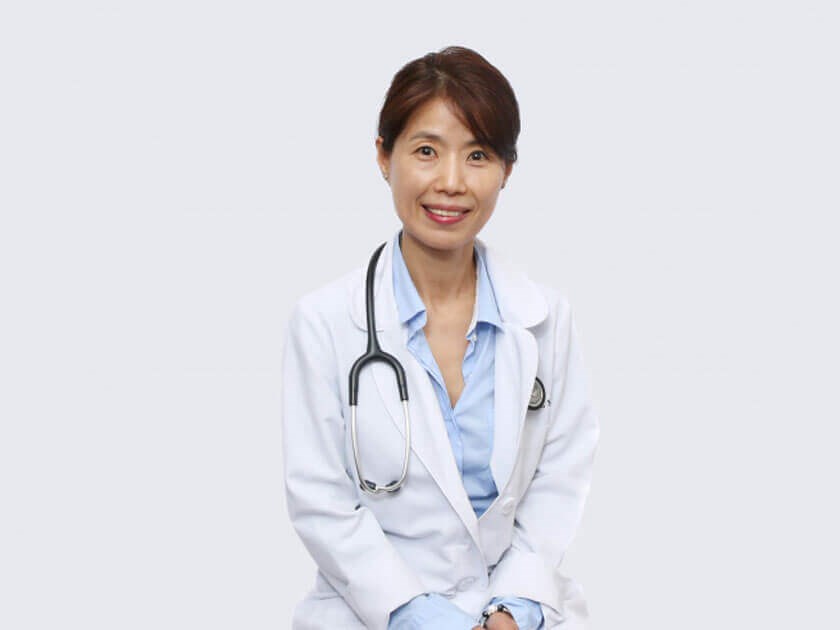 Board certified in family medicine, our primary care physician, Dr. May Kim, does her best to help her patients live healthier, happier lives at any age. She has worked as a physician for more than 10 years and is licensed to practice medicine in the state of Texas and Illinois. She is board certified by the American Board of Family Medicine. In working with men and women of all ages in her family and anti-aging medical practice, she has honed her skills in the chronic management of diabetes, hypertension, high cholesterol, and osteoarthritis.
As she is very passionate about giving her patients the highest standard of care, Dr. Kim continues to stay abreast on all of the latest protocols and technologies in general and anti-aging medicine. She also completed a fellowship in anti-aging medicine. Dr. Kim has expert-level skills in male and female hormone replacement therapies (testosterone and estrogen), and a special passion for gynecological and women's health issues.
Dr. Kim graduated from Ross Medical School and received training at Southern Illinois University School of Medicine. She served as an assistant professor of family medicine at Southern Illinois University School of Medicine before moving to Dallas, TX to begin her own practice.
Reviews
"(Translated by Google) Very feiendly staff.(Original)Very feiendly staff ."
J.Y.
Google
"Love Dr. Kim and her staff Sean, Diana, Frankie and Norma! Cozy waiting room, great patient services, affordable care and open on Saturdays. Dr. Kim is sweet, smart and compassionate in breaking down your health. I've been her patient for 3 years and Have never trusted a Doctor so much like her. Definitely recommend this for friends and Family."
S.A.
Google
"I appreciate all your help Dr.Kim! She is professional, exprienced , gentle and understand patient's needs! you dont find doctor like her anywhere! Iwant to thank everyone in this clinic! God bless you!"
J.C.
Google
"Dr. Kim is by far a life saving doctor who listens and diagnoses based on careful and thorough study of ones symptoms and overall health. We love Dr. Kim and her staff!"
S.G.
Google
"I just like the way I was treated, she is a very nice doctor and I would recommend my friends."
M.R.
ZocDoc
Related Post