Family Center VitaleHEALTH in Flower Mound, TX is pleased to offer BOTOX to patients to reduce the effects of aging and to prevent lines and wrinkles from occurring on the forehead and upper face. With the injection skills of our primary care and board-certified family medicine physician, Dr. May Kim, you can achieve fantastic results. Popular with both men and women, this injectable can dramatically improve facial wrinkles.
BOTOX is an injectable muscle relaxer made of a purified strain of type A botulinum toxin that temporarily freezes the movements of the underlying tissue and muscle. Dr. Kim will carefully inject it to relax and soften the skin between the brows where the number "11" appears, around the eyes (Crow's feet), and throughout the forehead. Call and schedule your appointment today for BOTOX injections.
Reviews
"Without a doubt, the best family medicine doctor around! Her knowledge of aesthetic medicine and anti-aging medicine is impressive! I would recommend her, Dr. May Kim, to anyone!"
- J.K. /
Google /
Feb 26, 2019
"Dr.Kim is amazing. The staff is also very friendly. I highly recommend this practice to any family needing a family physician but also woman needing hormone treatment."
- C.M. /
Yelp /
Aug 06, 2019
"(Translated by Google) Very feiendly staff.(Original)Very feiendly staff ."
- J.Y. /
Google /
Nov 20, 2018
"Dr. Kim is by far a life saving doctor who listens and diagnoses based on careful and thorough study of ones symptoms and overall health. We love Dr. Kim and her staff!"
- S.G. /
Google /
Oct 20, 2018
"Love Dr. Kim and her staff Sean, Diana, Frankie and Norma! Cozy waiting room, great patient services, affordable care and open on Saturdays. Dr. Kim is sweet, smart and compassionate in breaking down your health. I've been her patient for 3 years and Have never trusted a Doctor so much like her. Definitely recommend this for friends and Family."
- S.A. /
Google /
Jun 20, 2018
Previous
Next
BOTOX injections are used for patients who hope to diminish and soften the visible look of wrinkles, lines, and moderate folds on their upper face in a nonsurgical way. BOTOX is often thought of as a preventive anti-aging treatment, even if wrinkles have not yet formed.
How often do you find yourself making facial expressions? BOTOX is an effective, noninvasive solution if you have obvious forehead wrinkles or frown lines between the brows. It is also a solution for Crow's feet around the eyes. If you experience more severe and deeper lines, a combination of BOTOX and a filler may be a better option. Also, if you are over the age of 50 with moderate to severe skin atrophy, you may need the help of a surgeon.
If it is your first time to visit our office in Flower Mound, TX to get BOTOX, we usually perform the treatment within the same day as your initial consultation with Dr. Kim. You can ask for a numbing agent to help make the injections more comfortable, but it is usually not needed. She will ask you to make several facial expressions using your upper face, like frowning, squinting, smiling, etc., to see where the injections need to be placed. Your BOTOX will be injected under the skin using a fine needle, followed with a cool compress to help prevent bruising and discomfort. BOTOX injection sessions typically take around 10 – 15 minutes, after which you may get back to your usual day almost immediately.
What to Expect with BOTOX®
You will need to postpone any strenuous activities for the day. Otherwise, you can go about your day as normal. Our team will advise you to sleep with your head propped up for at least one night and to avoid touching your face. The injected sections of your face can become red, swollen, or bruised for a couple of days, but you should not have any serious or lasting side effects. In the majority of cases, it generally takes around one week before the final results of BOTOX become visible. The results generally last 3 – 4 months. You can talk to Dr. Kim about when to make a follow-up appointment at Family Center VitaleHEALTH to refresh your results.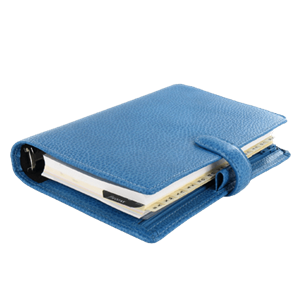 BOTOX Treatment Technique
To smooth out lines throughout the face, we invite you to schedule a consultation appointment with Dr. Kim in Flower Mound, TX. Take some time for yourself to discover more about BOTOX at Family Center VitaleHEALTH.
Related Services