Dr. May Kim, our primary care and board-certified family medicine physician, offers several nonsurgical skin rejuvenation options to Flower Mound, TX patients. This includes Dysport — an injectable wrinkle treatment that softens and reduces dynamic wrinkles and lines across the face. Dynamic wrinkles are caused by repeated facial expressions and movements (such as laughing, frowning, and smiling) that tighten the muscles of the face for several decades. This causes the skin to create a wrinkle over the muscle, which can be seen even when the face rests. Dysport is designed specifically to correct the most common wrinkles: the frown lines. Injected into the muscle, Dysport can block signals to move the muscle temporarily. The skin will look smooth, and Dysport will not make your face look frozen. Hear more about Family Center VitaleHEALTH's Dysport injectable wrinkle relaxer treatments to make your face look younger.
If you are looking for a simple, nonsurgical way to have smoother skin on your forehead, around your eyes, and between your brows, then you may be a candidate for Dysport injections at our practice. Dysport is an excellent choice for treating dynamic wrinkles and lines without making your expressions look emotionless or like you have "had something done."
The lines showing up in your skin may also be unintentionally making you look mad, sad, or tired. Dysport's formula expands to reach a group of wrinkles. It's also great for Crow's feet, the small wrinkles in the corners of the eyes. Many patients at Family Center VitaleHEALTH notice visible improvements in their appearance 1 – 3 days following their injection session, which can remain for as long as 4 – 6 months.
Injections of Dysport are administered in one of our private treatment rooms following your consultation with Dr. Kim. These appointments can last around 15 – 30 minutes or more. Although it is generally not necessary, we may apply a topical anesthetic if you are concerned with the needle going into your skin. Dr. Kim will use a fine needle to implement the Dysport after the skin has been properly cleaned. Five or so well-placed injections will be made across the eyebrows, followed with a cold compress to lessen bruising and swelling.
Subsequently, a Dysport session can leave your skin looking red and swollen at and around the injected area. These effects will generally disappear within 1 – 3 days. You should sleep propped up for at least one night and may want to apply cold compresses if needed. Improvements are noticeable in a few days. Dysport should continue to work in your injected muscles for at least four months.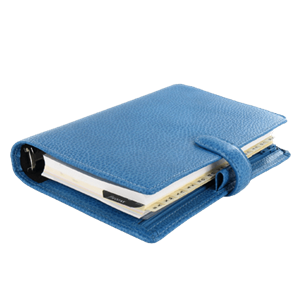 If you want a nonsurgical option to revitalize your appearance by correcting dynamic wrinkles, Dysport wrinkle relaxer is a wonderful treatment. You will be able to learn about Dysport injections and other treatment options at your meeting with Dr. Kim to devise your personalized anti-aging plan. We encourage you to contact the Family Center VitaleHEALTH in Flower Mound, TX to find out more about Dysport and make a consultation appointment.
Related Services