When you have the telling signs of aging on your skin or an unflattering lip line, think of the alluring results you could receive from injections of Juvéderm. A popular family of injectable dermal fillers made with hyaluronic acid (HA), Juvéderm can replenish your hollow cheeks with volume or plump a wispy lip line. As an anti-aging injection, Juvéderm can also do wonders for fine lines and wrinkles within your mid-face. Performed by our primary care and board-certified family medicine physician, Juvéderm injections at Family Center VitaleHEALTH provide aesthetically appealing results. We invite you to have a confidential consultation at our Flower Mound, TX office and see the wonderful results that are natural looking for yourself.
Juvéderm Vollure and XC can handle the medium or deep wrinkles and lines throughout the face, like nasolabial folds and other lines around the nose and mouth.
Juvéderm Volbella and Ultra XC can change the curvature of your lower, lip, upper lip, or both. Also, redefine the small vertical lines around your mouth for up to a year.
Juvéderm Voluma can amplify the contours of your cheeks to alter age-related volume loss.
Manage your aging skin with injectable dermal fillers, like Juvéderm. If you are an adult with age-related wrinkles, fine lines, volume loss in your mid-face, or narrow or uneven lips, injections of Juvéderm may be very beneficial. You can rejuvenate your appearance without augmentation surgeries or facelifts when your skin can be appropriately filled with Juvéderm to get the look you want. In a private consultation, Dr. Kim will assess your skin and make a decision on what dermal filler will be best for your presenting skin condition, your age, and your aesthetic intentions.
Juvéderm treatments typically only last around 15 – 30 minutes based on which areas are being adjusted. Your skin will be cleaned, then the injection sites will be indicated with a washable marker. Did you know that the Juvéderm dermal filler products can contain lidocaine, which will take some of the sting out of the dosage going in? We aim to make your injections as easy as we can. Once you are finished at our office, you can go about your daily routine. Please, don't overdo it with strenuous exercise for about a day. You also want to avoid touching your face to avoid massaging the filler into the wrong areas.
Before leaving Family Center VitaleHEALTH, you can confidently schedule your follow-up appointment with our front office to renew the areas of your face again with Juvéderm. Even before you leave, you may see noticeable volume improvements in your treated areas. Light bruising and swelling may develop but should only for a few days (max 7 – 10 days). Juvéderm dermal fillers last for as long as a year. We have had some patients report that their improvements last over a year after multiple years of injections. If you have any questions after your injection session, please ask Dr. Kim about your concerns.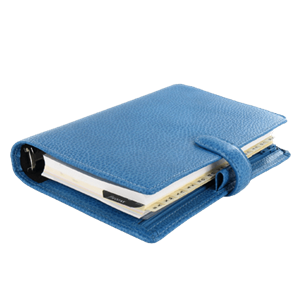 Get Gorgeous with Juvéderm 
To get back the youthful appearance of your complexion, make an appointment for Juvéderm injectable dermal filler treatments at Family Center VitaleHEALTH in Flower Mound, TX. Each of the Juvéderm formulas is made to address the signs of aging skin. Dr. Kim will conceive a treatment plan to correspond with your distinctive aesthetic needs and goals.
Related Services