Just a bit of extra fat in the upper throat area will create the presence of a double chin that may be unwanted to both women and men. The additional pockets of fat below the chin (or the submental area) can be caused by genetics, aging, or weight fluctuations that lead to a softer jawline and chin for a less defined form. Flower Mound, TX primary care and board-certified family medicine physician Dr. May Kim has a nonsurgical method to shrink neck fat cells at Family Center VitaleHEALTH.
Authorized for the reduction of chin fat by the Food and Drug Administration (FDA), Kybella is a synthetic formula of deoxycholic acid (DA), which works the same way as your body's natural DA supply. Once injected, it will target only the intended fat cells. Your body will respond by dissolving and absorbing the cells over time. If you would like more details about Kybella and how it works, please come to Flower Mound, TX for a consultation to discover more.
Reviews
"Without a doubt, the best family medicine doctor around! Her knowledge of aesthetic medicine and anti-aging medicine is impressive! I would recommend her, Dr. May Kim, to anyone!"
- J.K. /
Google /
Feb 26, 2019
"Dr.Kim is amazing. The staff is also very friendly. I highly recommend this practice to any family needing a family physician but also woman needing hormone treatment."
- C.M. /
Yelp /
Aug 06, 2019
"(Translated by Google) Very feiendly staff.(Original)Very feiendly staff ."
- J.Y. /
Google /
Nov 20, 2018
"Dr. Kim is by far a life saving doctor who listens and diagnoses based on careful and thorough study of ones symptoms and overall health. We love Dr. Kim and her staff!"
- S.G. /
Google /
Oct 20, 2018
"Love Dr. Kim and her staff Sean, Diana, Frankie and Norma! Cozy waiting room, great patient services, affordable care and open on Saturdays. Dr. Kim is sweet, smart and compassionate in breaking down your health. I've been her patient for 3 years and Have never trusted a Doctor so much like her. Definitely recommend this for friends and Family."
- S.A. /
Google /
Jun 20, 2018
Previous
Next
If you are a man or woman older than 18 years old, you can be considered for a Kybella consultation at our practice. Research indicates that you would not make a great candidate for Kybella if you have:
Difficulty swallowing
Any nerve damage in your neck or jaw
Poor quality facial muscles strength
An infection or open wounds near the injection site
A large amount of fat in the submental area
Prescription or over-the-counter medications or supplements that may interact negatively with Kybella, such as blood thinners
If you would like a consultation, you will likely have a mild to moderate amount of fat (double chin appearance) that will not go away regardless of diet or exercise. If you have fatty deposits in this area, it does not necessarily mean you are overweight. Genetics, aging skin, and lifestyle can play a role in contributing to the number of fat cells that collect in this area.
Before your Kybella injection session in a private treatment room, one of our team members will gently wash the skin around and on your submental area (chin). Then, depending on your level of comfort, we may put a numbing agent on your skin. For precise injection placement, Dr. Kim may use a grid as a guide, which will be removed before you leave. Multiple injections will be strategically placed with Dr. Kim's experienced hand to cover the intended section of your chin.
Depending on the size of your treatment area, sessions can last about 15 minutes each. However, you may need only one appointment or a series of Kybella injections spaced out 3 – 4 weeks at a time to get the intended results. Dr. Kim will explain what you will need after she meets with you in a confidential consultation at Family Center VitaleHEALTH.
What to Expect with Kybella®
You may notice short-term swelling, bruising, or numbness in and around your chin area, but this should not last more than a couple of days. Contact Family Center VitaleHEALTH right away if you are noticing any unusual symptoms, including difficulty swallowing, facial muscle weakness, or if your facial expressions are uneven.
Your neck should appear slimmer as some of the fat cells are eliminated from under your skin. This does not mean you will not gain weight. The fat cells that remain in your neck can enlarge with weight gain.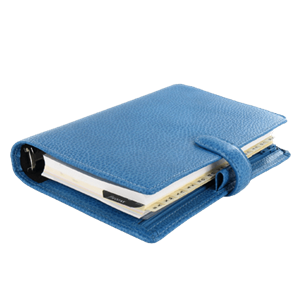 Kybella Treatment Technique
Even though everybody else in your family may have to mask their genetic double chin, it does not mean you need to. Make an initial consultation with Dr. Kim to get more details about Kybella treatments at Family Center VitaleHEALTH in Flower Mound, TX. Mitigate your double chin so you can enjoy a strong, well-defined jawline today.
Related Services