About Laser Skin Resurfacing
Skin resurfacing with our xeo laser by Cutera at Family Center VitaleHEALTH in Flower Mound, TX is a noninvasive aesthetic treatment that utilizes pulsating beams of energy to eliminate dead and damaged skin cells layers. This treatment can address facial wrinkles and lines, plus minimize skin flaws, including pigmentation, acne scars, and other issues. Sometimes known as a laser peel, our xeo laser skin resurfacing is considered an ideal procedure for people who want clearer, softer, younger-looking skin. Based on the needs of your skin type, the treatment will be customized for the best results. There is little recovery time required for most laser skin resurfacing facials. Any questions or concerns may be reviewed with our primary care and board-certified family medicine physician, Dr. May Kim, during your assessment and consultation.
Reviews
"Without a doubt, the best family medicine doctor around! Her knowledge of aesthetic medicine and anti-aging medicine is impressive! I would recommend her, Dr. May Kim, to anyone!"
- J.K. /
Google /
Feb 26, 2019
"Dr.Kim is amazing. The staff is also very friendly. I highly recommend this practice to any family needing a family physician but also woman needing hormone treatment."
- C.M. /
Yelp /
Aug 06, 2019
"(Translated by Google) Very feiendly staff.(Original)Very feiendly staff ."
- J.Y. /
Google /
Nov 20, 2018
"Dr. Kim is by far a life saving doctor who listens and diagnoses based on careful and thorough study of ones symptoms and overall health. We love Dr. Kim and her staff!"
- S.G. /
Google /
Oct 20, 2018
"Love Dr. Kim and her staff Sean, Diana, Frankie and Norma! Cozy waiting room, great patient services, affordable care and open on Saturdays. Dr. Kim is sweet, smart and compassionate in breaking down your health. I've been her patient for 3 years and Have never trusted a Doctor so much like her. Definitely recommend this for friends and Family."
- S.A. /
Google /
Jun 20, 2018
Previous
Next
Laser Skin Resurfacing Ideal Candidates
You have multiple factors to think about when selecting which laser peel procedure is best for your needs. Laser skin resurfacing is ideal for people who are unsatisfied with their skin's appearance. If you see skin damaged by the sun, age spots, acne scars, wrinkles and fine lines, pigmentation, or redness troubles, a laser peel procedure may be helpful to improve these complexion blemishes. Also, a laser peel is wonderful for improving rough texture, scaly patches, or other skin surface problems. A laser peel isn't suggested for anyone who has very dark skin tones or active acne outbreaks. Additionally, it's important to know that there is a recovery period needed after laser treatments. Certain patients, based on their skin condition, may require as much as 2 – 3 weeks for their skin to normalize.
Laser Skin Resurfacing Treatment Technique
Before you are scheduled for a laser skin resurfacing treatment, you may be prescribed a retinoid product for 2 – 3 weeks before your laser session. The retinoid will prep the skin for more effective results. If your complexion only needs mild improvement, a local anesthesia may be applied to numb treated areas of the face. For the whole complexion or deeper laser procedures, a mild sedation may be required. Throughout the treatment, you can relax while the laser passes over your skin, directly targeting the needed surfaces for rejuvenation. You may feel the heat of the laser followed with cold air from the system's built-in cooling device. The laser energy is designed to remove damaged and dead skin cells while also prompting new collagen production.
What to Expect with Laser Skin Resurfacing
Following light peels, an ointment will be smoothed over the treated skin and you can go home for your recovery. The treated skin may look pink, and there may be some swelling and irritation. These symptoms subside in a few days and the skin peeling process will occur over a 3 – 5-day period. For those who are getting a deeper laser peel, your recovery time will take longer. The treatment sections may be protected with dressings and the swelling, irritation, and burning symptoms may be stronger. Pain medication can be prescribed to lessen these symptoms. The recovery period for a more intense laser treatment may last several weeks. Every patient needs to minimize their UV exposure following their laser peel and use sun protection throughout the day. For all laser peel treatments, the treated skin will naturally crust, flake, and peel off. It's crucial to avoid accelerating the recovery process to prevent scarring and to shield your skin from environmental exposure.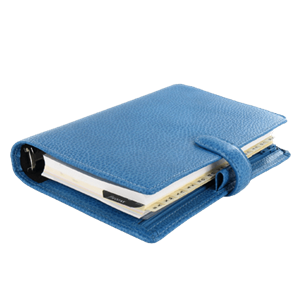 Your treatment with laser skin resurfacing provides amazing results if you are looking to get a more youthful appearance. If you are curious about a laser treatment at Family Center VitaleHEALTH and want to hear more information about the benefits, we encourage you to contact our office in Flower Mound, TX today to make your appointment with Dr. Kim.
Related Services