Nonsurgical skin tightening with our Cutera laser encourages the production of elastin and collagen in the areas treated so you can develop healthier, firmer skin. This is beneficial if your body is not producing elastin and collagen like it did when you were younger. In fact, it is usually to blame for age-related wrinkles, fine lines, and skin sag on your face and body. If you want to improve the firmness and general health of your skin without plastic surgery, look into our anti-aging technologies, like our Cutera lasers, at Family Center VitaleHEALTH.
After a private assessment and consultation, our primary care and board-certified family medicine physician, Dr. May Kim, will be happy to perform nonsurgical skin tightening if you qualify. Make an appointment with Dr. Kim in Flower Mound, TX to find out more information on nonsurgical skin tightening.
Reviews
"Without a doubt, the best family medicine doctor around! Her knowledge of aesthetic medicine and anti-aging medicine is impressive! I would recommend her, Dr. May Kim, to anyone!"
- J.K. /
Google /
Feb 26, 2019
"Dr.Kim is amazing. The staff is also very friendly. I highly recommend this practice to any family needing a family physician but also woman needing hormone treatment."
- C.M. /
Yelp /
Aug 06, 2019
"(Translated by Google) Very feiendly staff.(Original)Very feiendly staff ."
- J.Y. /
Google /
Nov 20, 2018
"Dr. Kim is by far a life saving doctor who listens and diagnoses based on careful and thorough study of ones symptoms and overall health. We love Dr. Kim and her staff!"
- S.G. /
Google /
Oct 20, 2018
"Love Dr. Kim and her staff Sean, Diana, Frankie and Norma! Cozy waiting room, great patient services, affordable care and open on Saturdays. Dr. Kim is sweet, smart and compassionate in breaking down your health. I've been her patient for 3 years and Have never trusted a Doctor so much like her. Definitely recommend this for friends and Family."
- S.A. /
Google /
Jun 20, 2018
Previous
Next
Laser Skin Tightening Ideal Candidates
Surgery for skin tightening or "lifts," like a face or body lift, are still the best ways to improve loose, sagging skin. However, nonsurgical skin tightening may be a good option if you don't want to have surgery. We can treat many areas of the body and face, such as the stomach, neck, thighs, and arms. The ideal patient for this treatment:
Is in good general health
Is near or at a stable, healthy weight
Has light or medium loose skin on the body or face
Has wrinkles or lines on the body or face
Would like to enhance the appearance and health of the skin
Laser Skin Tightening Treatment Technique
To start the skin tightening session, the skin to be washed to remove any oils and lotions. Local anesthesia options may be considered if you would prefer; however, many patients feel that any pain from the laser energy is temporary and manageable.
As soon as you are ready, the laser handpiece will be evenly passed over the skin many times to stimulate the production of elastin and collagen. An appointment may take around 30 – 90 minutes based on the size and number of areas treated. Once the session has ended, you'll be allowed to leave and get back to your daily routine.
What to Expect with Laser Skin Tightening
Following your skin tightening appointment, the affected skin can be mildly inflamed, numb, or red. This is expected, and your skin will clear up naturally in several days. In your consult, Dr. Kim will talk about methods to care for the treated skin at home after your session. She will make suggestions, like keeping your skin protected and moisturized to prevent sun and environmental damage.
Many patients won't have noticeable improvements right after their session. Since the elastin and collagen stimulation and production is a slow process, you should see the results months after your session. However, your results should last a long time and enhance the general appearance and health of your skin. You will probably require several sessions to achieve the most ideal outcome. At your initial consultation, Dr. Kim can help you determine your personalized plan for treatment to meet your concerns and goals.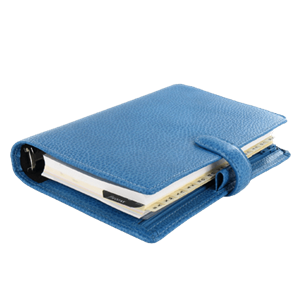 Tighten up with our lasers
When you're trying to keep your skin tight and firm longer to avoid surgery, make a consultation appointment with Dr. Kim to hear more information about nonsurgical skin tightening procedures. Our laser skin tightening sessions may help you rejuvenate the tone and health of your skin when you notice the first signs of lines, wrinkles, and sagging. Get a unique plan for laser skin tightening at your appointment at Family Center VitaleHEALTH in Flower Mound, TX.
Related Services