About Vaginal Rejuvenation
For internal or external vaginal tissue tightening, our Juliet laser by Cutera stimulates the growth of your own natural collagen. Our nonsurgical vaginal rejuvenation treatments are implemented with an Er: YAG laser, which is temperature controlled for your safety. This technology can strengthen your vaginal tissue and skin's resilience and elasticity. Without excising your skin, the Juliet laser can help with vaginal laxity after childbirth, effects of hormonal imbalances, and age-related feminine issues, like menopause. To find out more about nonsurgical vaginal rejuvenation, arrange a consult with our primary care and board-certified family medicine physician, Dr. May Kim. You can schedule a private consultation at Family Center VitaleHEALTH in Flower Mound, TX.
Reviews
"Without a doubt, the best family medicine doctor around! Her knowledge of aesthetic medicine and anti-aging medicine is impressive! I would recommend her, Dr. May Kim, to anyone!"
- J.K. /
Google /
Feb 26, 2019
"Dr.Kim is amazing. The staff is also very friendly. I highly recommend this practice to any family needing a family physician but also woman needing hormone treatment."
- C.M. /
Yelp /
Aug 06, 2019
"(Translated by Google) Very feiendly staff.(Original)Very feiendly staff ."
- J.Y. /
Google /
Nov 20, 2018
"Dr. Kim is by far a life saving doctor who listens and diagnoses based on careful and thorough study of ones symptoms and overall health. We love Dr. Kim and her staff!"
- S.G. /
Google /
Oct 20, 2018
"Love Dr. Kim and her staff Sean, Diana, Frankie and Norma! Cozy waiting room, great patient services, affordable care and open on Saturdays. Dr. Kim is sweet, smart and compassionate in breaking down your health. I've been her patient for 3 years and Have never trusted a Doctor so much like her. Definitely recommend this for friends and Family."
- S.A. /
Google /
Jun 20, 2018
Previous
Next
Laser Vaginal Rejuvenation Ideal Candidates
You could be an excellent candidate for vaginal rejuvenation if you are interested in addressing aesthetic and medical concerns without undergoing surgery. Nonsurgical vaginal rejuvenation strengthens your vaginal canal, improves urinary incontinence, allows for an increase production of natural moisture and lubrication, minimizes sex-related pain, and amplifies sexual arousal and climax. With Juliet laser sessions, you may also see significant results without a long recovery. You should be able to return to your normal activities directly following treatment.
Laser Vaginal Rejuvenation Treatment Technique
Laser vaginal rejuvenation can be performed in our Flower Mound office in 30 minutes. No anesthesia is required for the treatment. During your laser session, a wand-shaped handpiece will be inserted inside of your vagina as the controlled laser light promotes the tissues and vaginal skin to produce collagen, which strengthens the area. The wand contains a built-in thermometer so that the temperature can be monitored and manipulated as necessary to prevent burns or injury. Once the Juliet session has ended, you can go about your day as usual.
What to Expect with Laser Vaginal Rejuvenation
A recovery period is not usually necessary following a Juliet laser session. You may return to your everyday activities afterward. Your results may be apparent after the first session or may take time to develop over time. Many patients have three laser treatments in one-month intervals. After your last session, you may enjoy your results for about 18 months. We recommend that you have follow-up sessions to maintain your results.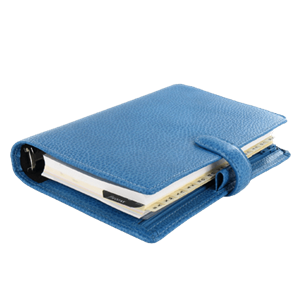 Redefine Your Feminine Side
Nonsurgical vaginal rejuvenation is a remarkable option if you wish to counter some of the medical and cosmetic side effects of menopause, childbirth, or aging on your delicate vaginal tissues. To learn more about vaginal rejuvenation with the Juliet laser, call our office to make a confidential appointment with Dr. Kim.
Related Services