Would you like to decrease the visibility of your veins on your face and/or upper thighs? Our medical team at Family Center VitaleHEALTH can address the veins and little, branch-like blood vessels that are visible underneath your skin with our Cutera xeo laser.
Caused by many factors, like genetics and age, your vascular lesions may be red, purple, and blue, which makes them hard to mask. As these unattractive veins typically multiply over the years and become more visible, it is advisable to seek medical treatment when you first notice them. We offer private consultations with our primary care and board-certified family medicine physician, Dr. May Kim. At your initial appointment, Dr. Kim will assess your veins and then prepare a treatment plan for you. We want to assist you in meeting your aesthetic goals with our xeo laser vein reduction treatments.
Reviews
"Without a doubt, the best family medicine doctor around! Her knowledge of aesthetic medicine and anti-aging medicine is impressive! I would recommend her, Dr. May Kim, to anyone!"
- J.K. /
Google /
Feb 26, 2019
"Dr.Kim is amazing. The staff is also very friendly. I highly recommend this practice to any family needing a family physician but also woman needing hormone treatment."
- C.M. /
Yelp /
Aug 06, 2019
"(Translated by Google) Very feiendly staff.(Original)Very feiendly staff ."
- J.Y. /
Google /
Nov 20, 2018
"Dr. Kim is by far a life saving doctor who listens and diagnoses based on careful and thorough study of ones symptoms and overall health. We love Dr. Kim and her staff!"
- S.G. /
Google /
Oct 20, 2018
"Love Dr. Kim and her staff Sean, Diana, Frankie and Norma! Cozy waiting room, great patient services, affordable care and open on Saturdays. Dr. Kim is sweet, smart and compassionate in breaking down your health. I've been her patient for 3 years and Have never trusted a Doctor so much like her. Definitely recommend this for friends and Family."
- S.A. /
Google /
Jun 20, 2018
Previous
Next
Laser Vein Removal Ideal Candidates
Laser vein removal sessions with our xeo laser at Family Center VitaleHEALTH may minimize the look of small or mid-sized veins on the body and face. These visible vascular lesions are rarely a medical issue; however, they are deemed a cosmetic problem. Affected men and women tend to avoid certain clothes (such as swimsuits and shorts) or use cosmetic concealer to attempt to cover up their veins.
Laser vein treatments are a wonderful option for people who have generally good health, do not have blood clots, and are not pregnant. If you are on certain medications (Accutane or Isotretinoin, any drugs that makes your skin more sensitive to sunlight, or blood thinners), you may not qualify for this treatment. The heat from the xeo laser can inflame certain medical conditions (vitiligo, herpes, bleeding disorders, open wounds with infection, and more). Diabetics have wounds that are slow to heal. If you have diabetes this may disqualify you for this treatment as well.
You may have the following types of vascular lesions:
Spider veins on your face
Veins around the eyes
Spider or varicose veins on your legs
Venous lakes on your lips, face, and/or ears
Laser Vein Removal Treatment Technique
Nonsurgical laser vein removal sessions are performed in our Flower Mound, TX office in 20 – 40 minutes or less. This is based on the number of areas or veins being addressed. For your xeo laser vein session, you will be asked to relax in a reclined position in one of our treatment rooms as your skin is prepared. If you prefer to have a topical anesthetic on your skin, it will be applied and then washed off as well. Before Dr. Kim begins using the laser, she will apply a clear gel to your freshly cleaned skin. Then, she will use the xeo laser handpiece by tapping your veins with the tip for the administration of the pulsed light energy. She will move the tip around to different points of the vein(s), which absorbs the energy of the laser. The vein will be reabsorbed and naturally eliminated. We will also provide you with cooling in the treatment area for your comfort.
What to Expect with Laser Vein Removal
Right after your laser vein session, you may notice redness, bruising, and swelling; however, these side effects usually dissipate in around 1 – 2 weeks. For optimal healing, compression or support garments may be worn on your legs to encourage the circulation of blood. It is necessary to avoid extended exposure to UV rays, and you are encouraged to use sunscreen on your treated skin.
Certain patients notice improvements right away, but outcomes will be different for every person. In your consultation with Dr. Kim, potential results will be reviewed, as well as suggestions on the number of treatments necessary to get your optimal results. Additional spider veins will likely form in time so follow-up procedures may be performed as needed.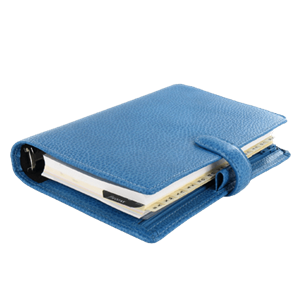 If you've been covering or concealing visible blood vessels on your face and body, learn about noninvasive laser vein reduction at Family Center VitaleHEALTH in Flower Mound, TX. In your consultation, Dr. Kim will examine your visible veins and formulate a treatment plan that best addresses your concerns.
Related Services