About Our Body Contouring
Body contouring does not necessarily mean that you have to have a surgeon remove fat from areas to get it to the gorgeous contour you desire. We provide nonsurgical body contouring at Family Center VitaleHEALTH with the truSculpt device by Cutera to eradicate pockets of fat with radiofrequency energy. This innovative device emits temperature-controlled heat deep into the layers to eliminate fat and recontour the area.
Our effective nonsurgical body contouring can be used for men and women who have found that at their age, diet and exercise are not as powerful at shaping their bodies. Our primary care and board-certified family medicine physician, Dr. May Kim, is thrilled to offer her patients truSculpt nonsurgical body contouring. Contact our practice in Flower Mound, TX to schedule your consultation or to learn more.
Reviews
"Without a doubt, the best family medicine doctor around! Her knowledge of aesthetic medicine and anti-aging medicine is impressive! I would recommend her, Dr. May Kim, to anyone!"
- J.K. /
Google /
Feb 26, 2019
"Dr.Kim is amazing. The staff is also very friendly. I highly recommend this practice to any family needing a family physician but also woman needing hormone treatment."
- C.M. /
Yelp /
Aug 06, 2019
"(Translated by Google) Very feiendly staff.(Original)Very feiendly staff ."
- J.Y. /
Google /
Nov 20, 2018
"Dr. Kim is by far a life saving doctor who listens and diagnoses based on careful and thorough study of ones symptoms and overall health. We love Dr. Kim and her staff!"
- S.G. /
Google /
Oct 20, 2018
"Love Dr. Kim and her staff Sean, Diana, Frankie and Norma! Cozy waiting room, great patient services, affordable care and open on Saturdays. Dr. Kim is sweet, smart and compassionate in breaking down your health. I've been her patient for 3 years and Have never trusted a Doctor so much like her. Definitely recommend this for friends and Family."
- S.A. /
Google /
Jun 20, 2018
Previous
Next
Nonsurgical Body Contouring Ideal Candidates
Not sure you qualify? Come into our Flower Mound, TX office for a consultation. If you are currently pregnant or nursing, have any open wounds, have any implanted device in your body, or have a medical condition that you are concerned with, then you may not be a good fit for the treatment. Our team at Family Center VitaleHEALTH can help you through the consultation phase if you have questions or concerns.
Nonsurgical Body Contouring Treatment Technique
After you have met with Dr. Kim, she will prepare a treatment plan for you that will map out your truSculpt sessions. You will come into one of our treatment rooms and prepare for your appointment. When you are ready, glycerin will be applied to the area the truSculpt device will impact. The radiofrequency level will be set at the setting you will do best (this is not a one-size-fits-all technique). The heat actually goes deep into the layers of your fat —not at the surface level of your skin. As the device glides and thoroughly covers the fatty deposits you would like to eliminate, we will make sure that the temperature is safely at a setting that will not harm you and your skin.
If you are having truSculpt on your midsection, you should be able to enjoy inches lost on your waistline. Even with an excellent diet and consistent gym routine, your waistline may not shrink. With truSculpt, you can target this area to specifically lose inches with circumference reduction.
What to Expect with Nonsurgical Body Contouring
You may spend about an hour in your truSculpt session. Keep in mind that the larger the area the device has to cover, the longer your appointment will take to finish. You can also expect the RF heat to feel warm but not painful during this time. The truSculpt technique for nonsurgical body contouring will not require downtime nor time away from work for a long recovery. Your skin may feel slightly sensitive, but it should not prevent you from enjoying the rest of your day.
With this approach, you will have to be patient with your body to see results. You may begin seeing a slimmer version of yourself in 6 – 8 weeks, but the full result will take about 12 weeks. Ask Dr. Kim about how many follow-up sessions you may need to get the most out of your sessions or to preserve the results.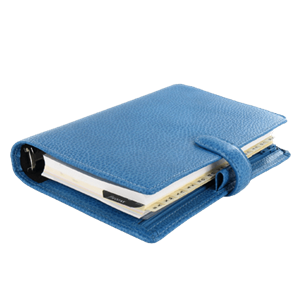 If you desire a sleeker body shape in target areas that exercise is not changing, our nonsurgical body contouring at Family Center VitaleHEALTH can help get you there with lasers. We invite you to call our Flower Mound, TX practice to arrange a consultation. Allow us to construct a custom truSculpt plan for you. Our team looks forward to helping you.
Related Services