Have you ever experienced a professional-grade facial? In just one facial, you will feel the difference a pampering facial can do for your skin. Your skin is as unique as you are! This is why having a personalized facial by our primary care and board-certified family medicine physician, Dr. May Kim, is so beneficial. This is not a one-size-fits-all approach to skin care.
You may or may not be following a skin care routine at home. Either way, getting a consultation for a facial is an excellent way to start taking care of your skin. We can discuss with you what types of aesthetic services and skin care products will enhance your complexion and heal the visible and invisible damage to your skin. Facials may pamper your skin, but these services can also reduce the effects of stress, sun, environmental, and age-related damage on your skin. Make an appointment to get a professional custom facial at Family Center VitaleHEALTH in Flower Mound, TX to boost the beauty and health of your facial skin.
Facials at Family Center VitaleHEALTH are great for all skin types and ages because they are adjusted to each patient's concerns and goals. Often, facials are used to address early signs of aging (fine lines and dryness), improve damaged skin from the sun (dark spots, uneven tone and texture), unclog pores and acne, and/or brighten sallow and dull skin. Professional facials are performed gently for adults and teens with conditions, like acne, rosacea, and sensitive skin. The results of a professional facial may be strengthened by combining another treatment, like a microneedling, dermabrasion, or a cosmetic injectable.
Following a consultation to create your custom treatment plan based on your skin's condition and needs, you can lie back in one of our private treatment rooms as your professional facial is performed. Your facial process will be personalized; however, most treatments will begin with a deep cleaning to eliminate any dirt, oil, makeup, and lotion. After cleaning the skin, steam is often safely used to open the skin pores so whiteheads and blackheads can be extracted with ease. This is often followed by exfoliation, either by hand or with an add-on service (like microdermabrasion). A serum or mask will be massaged in for deep nourishment. To end the treatment, an SPF moisturizer selected for your skin type will be smoothed on to protect your freshly exfoliated skin from UV damage following the facial.
After your facial treatment, you may notice mild irritation and redness — this should fade on its own in 24 hours. Most patients will have clear improvements in the look and touch of their skin right after a facial. To extend the benefits of your professional facial, talk to one of our skilled team members for help developing an at-home skin care program and ask how frequently you can have a facial treatment at Family Center VitaleHEALTH. You can also learn more about add-on treatments.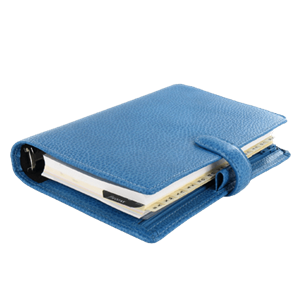 At Family Center VitaleHEALTH in Flower Mound, TX, we understand the power of feeling and looking confident in your appearance. Dr. Kim has discovered that her dedicated patients who have ongoing facial treatments seem to have clearer and healthier skin. Each facial at Family Center VitaleHEALTH is customized for your skin type and needs. Contact our Flower Mound, TX office to make an appointment for your best facial.
Related Services