Flower Mound, TX primary care and board-certified family medicine physician Dr. May Kim is thrilled to offer her patients platelet-rich plasma (PRP) therapy at Family Center VitaleHEALTH. Let us replenish your facial appearance with your own growth factors. PRP therapy is one of the most sought-after cosmetic treatments in the industry right now due to its natural origin and rejuvenating results.
This treatment is compromised solely of your very own blood cells, plasma, and platelets. Once separated, Dr. Kim can extract the healthy PRP to use on your facial skin. PRP therapy is sometimes performed in conjunction with microneedling so that it can reach deeper into the layers. To learn more about PRP therapy, call Family Center VitaleHEALTH in Flower Mound, TX to schedule a consultation. Dr. Kim is always excited to discuss the benefits of PRP, as well as what it can do for your skin.
Reviews
"Without a doubt, the best family medicine doctor around! Her knowledge of aesthetic medicine and anti-aging medicine is impressive! I would recommend her, Dr. May Kim, to anyone!"
- J.K. /
Google /
Feb 26, 2019
"Dr.Kim is amazing. The staff is also very friendly. I highly recommend this practice to any family needing a family physician but also woman needing hormone treatment."
- C.M. /
Yelp /
Aug 06, 2019
"(Translated by Google) Very feiendly staff.(Original)Very feiendly staff ."
- J.Y. /
Google /
Nov 20, 2018
"Dr. Kim is by far a life saving doctor who listens and diagnoses based on careful and thorough study of ones symptoms and overall health. We love Dr. Kim and her staff!"
- S.G. /
Google /
Oct 20, 2018
"Love Dr. Kim and her staff Sean, Diana, Frankie and Norma! Cozy waiting room, great patient services, affordable care and open on Saturdays. Dr. Kim is sweet, smart and compassionate in breaking down your health. I've been her patient for 3 years and Have never trusted a Doctor so much like her. Definitely recommend this for friends and Family."
- S.A. /
Google /
Jun 20, 2018
Previous
Next
PRP Therapy Ideal Candidates
Men and women wanting to improve the texture and tone of their skin are usually the best candidates for PRP. Since it promotes collagen production naturally, it is also a wonderful treatment choice for refreshing aging skin. Inform Dr. Kim about any skin conditions, anemia, or blood disorders to decide if it is safe for you to undergo PRP therapy.
PRP Therapy Treatment Technique
After you are comfortably seated in one of our private minor procedure rooms, a small amount of blood will be drawn from one of your arms. The sample of your blood will be put into a centrifuge machine. After approximately 15 minutes in the centrifuge machine, the components of the blood separate and are then ready to use. We will load your PRP into a syringe and inject it into the predetermined locations. This last step typically only takes five minutes or so, but that can vary on a patient-to-patient basis.
What to Expect with PRP Therapy
PRP therapy naturally promotes the production of collagen and elastin to reveal tauter, more youthful-appearing skin. As it uses your own blood, the risk of adverse or allergic reactions is basically nonexistent. You can expect your face to look pinkish or red following PRP therapy as traces of red blood cells can make it into the injection. Cold packs can be used on the injection area to minimize discomfort and swelling. Dr. Kim recommends you undergo treatments in 4 – 6-week intervals to maintain results.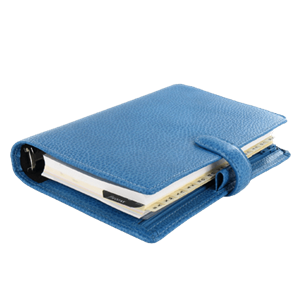 Just One Blood Draw for PRP
With PRP treatments, your complexion will look healthier and brighter. This treatment is just right for women and men who want to use a natural method for skin rejuvenation that provides gorgeous results. To learn more about PRP, call our Flower Mound, TX office to schedule a consultation with Dr. Kim.
Related Services