Flower Mound, TX primary care and board-certified family medicine physician Dr. May Kim now offers radiofrequency (RF) microneedling with the Secret RF by Cutera. The benefit of adding RF energy to this microneedling technique is that it stimulates collagen production at a deeper level. Having existed for many years, RF technologies produce outstanding results in aesthetics, such as skin rejuvenation, by improving the texture, radiance, and firmness of aging skin with dermal remodeling. The heat that RF energy emits can encourage the formation of new collagen in the depths within the layers of your skin. At Family Center VitaleHEALTH, we frequently incorporate the Secret RF microneedling into our treatment plans for our patients who want smoother, healthier skin and a luminous complexion. Request a consultation with Dr. Kim to see if RF microneedling is appropriate for you.
Reviews
"Without a doubt, the best family medicine doctor around! Her knowledge of aesthetic medicine and anti-aging medicine is impressive! I would recommend her, Dr. May Kim, to anyone!"
- J.K. /
Google /
Feb 26, 2019
"Dr.Kim is amazing. The staff is also very friendly. I highly recommend this practice to any family needing a family physician but also woman needing hormone treatment."
- C.M. /
Yelp /
Aug 06, 2019
"(Translated by Google) Very feiendly staff.(Original)Very feiendly staff ."
- J.Y. /
Google /
Nov 20, 2018
"Dr. Kim is by far a life saving doctor who listens and diagnoses based on careful and thorough study of ones symptoms and overall health. We love Dr. Kim and her staff!"
- S.G. /
Google /
Oct 20, 2018
"Love Dr. Kim and her staff Sean, Diana, Frankie and Norma! Cozy waiting room, great patient services, affordable care and open on Saturdays. Dr. Kim is sweet, smart and compassionate in breaking down your health. I've been her patient for 3 years and Have never trusted a Doctor so much like her. Definitely recommend this for friends and Family."
- S.A. /
Google /
Jun 20, 2018
Previous
Next
RF Microneedling Ideal Candidates
If you are over the age of 40 or older, you may be developing more signs of aging now more than ever. RF microneedling might be an optimal treatment for you if you want to:
Enrich your skin's texture, color, and tone
Strengthen your skin as a preventive, anti-aging measure
Address skin imperfections, like discoloration, acne scars, and vascular lesions
Reduce the appearance of sun and environmental damage, mild wrinkles, and age spots
Rejuvenate skin for a younger, more luminous look
Improve the appearance of challenging skin conditions that seem resistant to change
RF Microneedling Treatment Technique
Dr. Kim will set the microneedles of the Secret RF device to a customized depth for your skin. With various penetration depths to choose from (0.5 mm – 3.5 mm), Dr. Kim can adjust your treatment as necessary to address one or a combination of skin imperfections. Even at the deepest needle setting, the treatment is minimally invasive and will not harm your skin. She may also choose to use an insulated or noninsulated needle during your session.
If you prefer to have a topical numbing agent on your skin before your RF microneedling, please make Dr. Kim aware of this ahead of time (or have it included in your treatment plan). Once your skin has been prepared, Dr. Kim will turn on the device and perform touchpoints evenly on your treatment area. The needles will rapidly produce tiny holes or micro-injuries in your skin that "interrupt" the tissues and stimulate the production of collagen. The added bonus of the short bursts of RF energy that the needles emit will go deeper into the layers of your skin to further tissue coagulation and dermal remodeling. Not to worry, the device is temperature controlled and will still allow Dr. Kim to produce safe, cumulative results.
What to Expect with RF Microneedling
Your Secret RF microneedling treatment will produce pinpoint scabs on your skin, which can show up 24 – 72 hours post-treatment. This will naturally disappear when your skin has healed. It may take about a month for you to see your results. Dr. Kim may recommend one or several treatments at 30-day intervals for maximum benefit.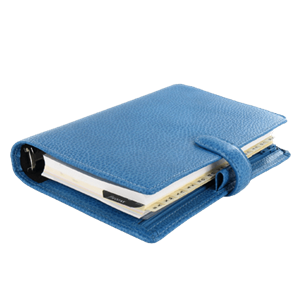 RF microneedling with our Secret RF device by Cutera is a wonderful anti-aging and aesthetic treatment for your skin. RF microneedling has grown in popularity and is a highly sought after, minimally invasive therapy for our Flower Mound, TX patients. We welcome you to contact Family Center VitaleHEALTH to find out more with Dr. Kim.
Related Services