Many of us have loose skin and hard-to-lose fat in at least one area of our body. It is no secret that plastic surgery could help us to address these complications, but few of us are interested in the lengthy recovery periods that typically accompany those procedures. That is why Family Center VitaleHEALTH is proud to offer BodyTite by InMode. This revolutionary, FDA-approved body contouring procedure combines liposuction and radiofrequency energy to promote the production of collagen, remove stubborn fat cells, and tighten the skin all simultaneously. Board-certified family practitioner Dr. May Kim recommends BodyTite to patients who are interested in tightening their skin with a safe and effective procedure that truly works. To learn more about BodyTite, schedule a consultation at our Flower Mound, TX facility.
For patients that wish to address small body areas, such as the upper arms, bra fat area, knees, and hands, Dr. Kim may recommend AccuTite. Similar to BodyTite, AccuTite is a very small body contouring applicator that utilizes the same processes to contract the underlying tissue for tighter skin. Because of the size of the applicator, AccuTite offers Dr. Kim incredible precision to achieve outstanding results.
BodyTite can be used to treat one or several areas of the body. Patients considered ideal candidates for this procedure wish to improve the appearance of unsightly pockets of fat and loose skin. Perhaps you have considered liposuction or a lifting surgery but have decided you were not interested in a lengthy recovery period. Common treatment zones include the chest, abdomen, arms, and thighs. During a consultation at Family Center VitaleHEALTH, Dr. Kim will discuss your medical history and aesthetic goals to make sure you are an ideal candidate for the procedure.
Your BodyTite procedure will be performed using local anesthesia. IV anesthesia may be offered for large treatment areas. The BodyTite or AccuTite applicator will be inserted through very small incisions as internal and external thermometers are used to keep you comfortable and safe during the procedure. The applicator will warm and dislodge fat cells while causing the tissue to contract, tightening the treatment area. Depending on the size and the number of treatment area(s), your procedure should take no longer than an hour to perform.
After your procedure, you will be helped into a compression garment that should be worn over the treatment area during your recovery. You may need to spend the next two days recovering at home before returning to your daily activities. Patients often notice results immediately, but the full results of the procedure may take 3 – 6 months to become obvious. You may experience a bit of swelling and soreness while healing. This is completely normal and will subside over the coming days. Your results will be stunning and lasting as long as you maintain a healthy diet and exercise routine.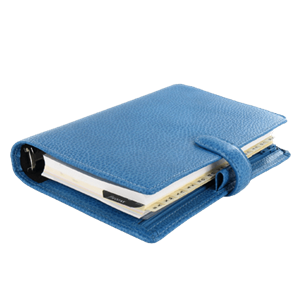 With radiofrequency-assisted liposuction, you can achieve the body contours you desire without the time and expense of invasive surgery. Learn more about the benefits of BodyTite during a consultation with Dr. Kim at Family Center VitaleHEALTH in Flower Mound, TX. BodyTite is an innovative and effective solution helping men and women all over the world trim and tighten while remaining able to return to their daily activities quickly. Call us today to schedule your visit.