Over time, our bodies all gradually age. As the production of collagen and elastin (our natural connective tissues) slows with time, we may see more creases and wrinkles and possibly loose skin around our neck and jowls. While there are many over-the-counter creams and lotions that promise exciting results, Family Center VitaleHEALTH offers real solutions with FaceTite. A cutting-edge, minimally invasive procedure, FaceTite uses radiofrequency-assisted lipolysis to destroy fat cells while tightening the skin simultaneously. Additionally, the energy used during the procedure stimulates the production of collagen over time so that you see immediate, as well as lasting results. If you are interested in achieving a more youthful facial appearance without the need for a facelift, schedule a consultation with Dr. May Kim at our Flower Mound, TX facility today.
InMode AccuTite is a very small contouring tool that can be used (similarly to FaceTite) for the treatment of loose skin and fat pockets in areas that are difficult to reach with the FaceTite applicator. Commonly used to treat the nasolabial folds, lower face, jowls, brow, and periorbital area, AccuTite offers incredible precision, tightening the skin and contracting the tissue beneath for smoother, more youthful skin.
Reviews
"Without a doubt, the best family medicine doctor around! Her knowledge of aesthetic medicine and anti-aging medicine is impressive! I would recommend her, Dr. May Kim, to anyone!"
- J.K. /
Google /
Feb 26, 2019
"Dr.Kim is amazing. The staff is also very friendly. I highly recommend this practice to any family needing a family physician but also woman needing hormone treatment."
- C.M. /
Yelp /
Aug 06, 2019
"(Translated by Google) Very feiendly staff.(Original)Very feiendly staff ."
- J.Y. /
Google /
Nov 20, 2018
"Dr. Kim is by far a life saving doctor who listens and diagnoses based on careful and thorough study of ones symptoms and overall health. We love Dr. Kim and her staff!"
- S.G. /
Google /
Oct 20, 2018
"Love Dr. Kim and her staff Sean, Diana, Frankie and Norma! Cozy waiting room, great patient services, affordable care and open on Saturdays. Dr. Kim is sweet, smart and compassionate in breaking down your health. I've been her patient for 3 years and Have never trusted a Doctor so much like her. Definitely recommend this for friends and Family."
- S.A. /
Google /
Jun 20, 2018
Previous
Next
FaceTite™ Ideal Candidates
You may be a candidate for FaceTite if you are experiencing the classic symptoms of aging, including loose skin on the lower face, jowls, or neck. FaceTite boosts the production of collagen for tighter skin that appears healthier and more radiant. Women who are pregnant should wait until after they have delivered their child to schedule their procedure. During a consultation with Dr. Kim, explain your concerns and aesthetic goals so that a customized treatment plan can be created for you.
FaceTite™ Procedure Technique
This minimally invasive procedure will involve the use of local anesthesia and a very small cannula that will be inserted beneath the skin. Once the cannula is in place, internal and external thermometers will maintain a safe but effective temperature that will begin the fat melting phase of the treatment. The radiofrequency energy emitted during the procedure will contract the skin, disrupt fat cells, and increase your natural collagen production. Depending on the size and number of treatment areas, your procedure should be completed in about 45 minutes.
What to Expect with FaceTite™
When your procedure is complete, the treatment area will be wrapped in a compression garment and you will be sent home to rest. Most patients are able to return to their daily activities the day after their procedure. However, it may take up to three days for swelling and discomfort to fully subside. Dr. Kim recommends that patients avoid rigorous activities for one week following the procedure. In many cases, patients notice immediate results from their procedure with results that continue to improve up to six months after their FaceTite procedure. You can expect long-lasting results while maintaining a healthy diet and exercise routine.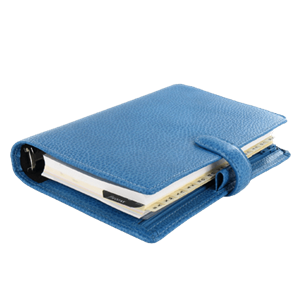 With the help of InMode technology, facelifts are no longer the only way to attain a more youthful appearance. With FaceTite and AccuTite in Flower Mound, TX, patients can achieve tighter, smoother skin that doesn't cost them weeks of recovery and surgical fees. Schedule your consultation today to meet with Dr. Kim at Family Center VitaleHEALTH to learn more about this innovative procedure.