Many adult men and women struggle to lose isolated fat from areas that simply do not respond to diet and exercise efforts. While this can be very frustrating and disconcerting, Family Center VitaleHEALTH offers the most advanced methods to effectively eliminate fat from areas of concern on the body. Surgical liposuction is a body contouring procedure that reduces fat from many areas of the body, including the flanks, tummy, buttocks, and thighs, creating a slimmer, more taut appearance. This fat removal surgery at Family Center VitaleHEALTH can be used to treat multiple areas of the body in one simultaneous procedure or in one small area. When we see you for your consultation in Flower Mound, TX, our board-certified physician, Dr. May Kim, will assess the areas of your body you wish to address so you can attain your aesthetic goals. Our goal is to help you achieve the look you desire while maintaining optimal overall health.
Reviews
"Without a doubt, the best family medicine doctor around! Her knowledge of aesthetic medicine and anti-aging medicine is impressive! I would recommend her, Dr. May Kim, to anyone!"
- J.K. /
Google /
Feb 26, 2019
"Dr.Kim is amazing. The staff is also very friendly. I highly recommend this practice to any family needing a family physician but also woman needing hormone treatment."
- C.M. /
Yelp /
Aug 06, 2019
"(Translated by Google) Very feiendly staff.(Original)Very feiendly staff ."
- J.Y. /
Google /
Nov 20, 2018
"Dr. Kim is by far a life saving doctor who listens and diagnoses based on careful and thorough study of ones symptoms and overall health. We love Dr. Kim and her staff!"
- S.G. /
Google /
Oct 20, 2018
"Love Dr. Kim and her staff Sean, Diana, Frankie and Norma! Cozy waiting room, great patient services, affordable care and open on Saturdays. Dr. Kim is sweet, smart and compassionate in breaking down your health. I've been her patient for 3 years and Have never trusted a Doctor so much like her. Definitely recommend this for friends and Family."
- S.A. /
Google /
Jun 20, 2018
Previous
Next
Liposuction Ideal Candidates
Fat removal surgery is an excellent option for healthy men and women who are at an ideal weight but are struggling to eliminate fat from isolated body parts, even while maintaining an ideal lifestyle. Individuals interested in liposuction should have healthy skin because liposuction does not improve loose or sagging skin. It's also important to know that liposuction is not a solution for weight loss. Females undergoing liposuction should have no plans to become pregnant again as this may compromise results. At the time of your consult for surgery, Dr. Kim will help you set realistic expectations for the outcome of your surgery.
Liposuction Surgical Technique
This treatment will be completed in an outpatient setting using general anesthesia. A very small incision(s) is created through the skin so a cannula can be inserted. A cannula is a special tool that makes it easier to work loose the fatty tissue that is being vacuumed out. After the fatty deposits have been eliminated, Dr. Kim will seal the small incision(s). Based on the number of areas being treated, your procedure may take several hours. In a separate area for recovery, a member of our team will assist you with managing any discomfort and help you care for your incisions until you are discharged to return home.
What to Expect with Liposuction
You may need to recover from liposuction for several weeks before returning to your regular routine. It is highly common to have bruising and swelling for up to two weeks post-procedure. Dr. Kim will have you return to our facility at around 7 – 10 days after surgery to remove your stitches. The most important thing to know after surgery is that it will take your body time to recover and heal. When you decide to go back to work after your surgery, you should remember to minimize stress and strenuous activity. To increase your strength and stamina, try walking and light workouts as recommended by Dr. Kim. Remember, you may notice some improvements soon after your surgery, but it will take around 6 – 10 months until your new body contour and shape is completely revealed.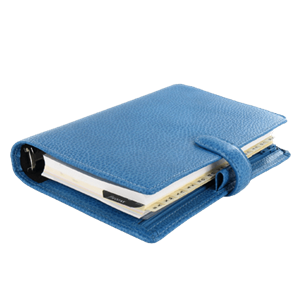 Liposuction Look Fit and Toned
Fat removal with liposuction at Family Center VitaleHEALTH offers you the chance to have bothersome fat diminished almost instantly. Without the help of liposuction, it can be frustrating to achieve the slimmer look you desire. We can recommend a number of surgical and/or nonsurgical complementary procedures that will enhance your liposuction results even further, depending on your individual goals. We welcome you to get in touch with our office in Flower Mound, TX today to schedule your one-on-one consultation with Dr. May Kim.