At Family Center VitaleHEALTH, our primary care and board-certified family medicine physician, Dr. May Kim, gives high-intensity laser treatments for managing pain. Using the Aspen Laser Pain Treatment System, Dr. Kim can lessen pain, inflammation, and feelings from nerve damage. How does the Aspen laser ease pain in 15 minutes or less? The laser energy changes your body at a cellular level to boost your body's ability to recover and maintain wellness. Dr. Kim can localize your treatment with the Aspen laser so that you get the therapy exactly where you need it. We will prepare a relaxing atmosphere for you during your treatments as your relief from acute or chronic pain is important to us. Some of our current Aspen laser patients say that this technique feels like a warm massage. Dr. Kim will assess your level of pain, your medical history, current medications, and more during a confidential consultation at her practice in Flower Mound, TX.
Candidates for the Aspen laser pain treatments may have medical conditions or injuries that cause tightness in the muscles, intensifying pain with or without inflammation, lost mobility and/or flexibility, and slower recovery times. Our patients have benefited from the Aspen Laser Pain Treatment System for acute and/or chronic pain. You may be a candidate if you feel:
All types of arthritis
Body pain
Hand and wrist pain (carpal tunnel syndrome)
Joint or bursitis pain
Migraines
Muscle and tendon wear (sprained/strained/tears/tendonitis)
Nerve pain (sciatica included)
Post-surgical pain
Specific foot pain (plantar fasciitis, bunions, Achilles heel)
Sports-related injuries (tennis elbow, hamstring tear, groin pull)
There are many variations of pain you may feel, and this list is not inclusive. If you are living with acute or chronic pain, seek relief at Family Center VitaleHEALTH.
When you come into our office at Family Center VitaleHEALTH for your Aspen laser session, we will escort you to a private treatment room. We will ask that you put on the safety eyewear provided. Anyone that is in the room with you should wear protective eyewear while the laser is on. No anesthesia is needed with the Aspen laser. Next, the handpiece of the Aspen laser will be positioned a half an inch above the skin to be treated. Once the laser is turned on, the session (which feels like a warm sensation on your skin) may last 5 – 10 minutes, depending on the size, location, and depth the laser needs to go to make an impact on your pain.
Want some great news about recovery? The Aspen laser pain system will not keep you from your day-to-day activities. However, we do recommend that you not over-extend yourself for a day or two after your laser session. Many patients feel the impact of the laser sessions right away, especially if they have a new pain (an acute condition) versus an old injury (or chronic condition). Acute pain may feel better after 5 – 6 Aspen laser sessions; however, a chronically felt pain may need 6 – 12 for optimal outcomes. Every patient will be unique, and Dr. Kim will work with you to discern how many sessions and discuss your options in a private consultation.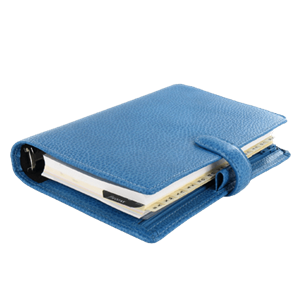 If you would like the chance to see if laser therapy is effective in your pain management routine, we offer consultations at Family Center VitaleHEALTH in Flower Mound, TX. As a pain therapy on its own or in combination with other interventions, our Aspen laser pain treatment may be a great addition to your healthcare. Talk with Dr. Kim today.
Related Services