Do you or a member of your family need a new family doctor? We offer family medicine at Family Center VitaleHEALTH in Flower Mound, TX. Primary care and board-certified family medicine physician Dr. May Kim has more than a decade of experience serving men, women, and children in the DFW area. She offers the following services at this practice:
Annual examinations (diagnostic services, wellness checks)
Blood work and other laboratory services
Consultations for referral services
General medicine
Pediatric care
Geriatric care
Hormone replacement therapy for men and women
Immunizations (from infant to adult)
Injections for allergies, antibiotics, maintenance medications, flu shots
Medication management
Physicals for extracurricular activities, school, work, or sports
Women's health
Dr. Kim believes in treating each patient with the kindness and respect he or she deserves. She has built a reputation in our community as a doctor who cares and treats her patients like family. While she does a wonderful job providing services for children, teens, and adults, Dr. Kim has a vast knowledge of anti-aging and geriatric medicine to share with her senior patients. Please call and schedule your next doctor visit with us at Family Center VitaleHEALTH.
Be prepared to fill out our new patient intake forms when you arrive at your appointment with Dr. Kim. If you need help in filling these papers out, please do not hesitate to ask for assistance. Once you are in the examination room, one of our nurses will take your vital signs, weight, height, blood pressure, and pulse. Then, you will be asked a series of questions in relation to your health and your family medical history to give Dr. Kim an idea of what she can do to help you live your best, healthiest life. When Dr. Kim enters the examination room, she will greet you warmly and review the answers and information in regard to your state of health. She will also perform a short exam, discuss how you are feeling, what medications you are taking, and your overall sense of health. Dr. Kim may also order blood work, urinalysis, or diagnostic imaging to help determine how to best treat you. All testing will be performed as recommended by age or if you are presenting symptoms that need a diagnosis. Once she has all the information she needs, Dr. Kim will make recommendations as to your treatment, medication prescriptions, referrals to specialists or diagnostic imaging, and more.
What to Expect with Family Medicine
An examination once a year is highly recommended for all patients even if you have not been sick. In the event you are sick, you can call for an office visit when necessary. Dr. Kim and our team at Family Center VitaleHEALTH look forward to serving you and your family for your medical needs for acute or chronic illness, genuine wellness, and disease prevention.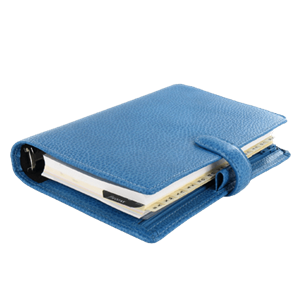 Building a relationship with your doctor as you come back year after year for annual exams and doctor visits, we believe is a wonderful foundation to living a healthy life. When you have a family doctor you know and trust with your health, it can make a huge difference in your willingness to get concerns checked out or finding health problems before they become critical to your well-being. Family Center VitaleHEALTH can be that practice for you. Come see Dr. Kim in our building at the corner of Flower Mound Rd. and Gerault Rd. We look forward to meeting you and taking great care of your health care needs.
Related Services