About Hormone Pellet Therapy
Our primary care and board-certified family medicine physician, Dr. May Kim, has extensive training and knowledge about hormone pellet therapy with BioTE. Men and women can both encounter hormonal imbalances as they age. Family Center VitaleHEALTH in Flower Mound, TX can be a resource for you if you have questions or concerns about your hormone levels. Hormone replacement therapy can have many different ways it can be administered, like intramuscular injections, topical creams or gels, suppositories, etc. With these types of methods, getting the right dose at the right time is paramount to your wellness — but perhaps maybe not so cohesive with your lifestyle. With BioTE, the hormone pellet therapy is inserted under your skin so that it can slowly release into your bloodstream consistently throughout each day. The pellet therapy does require replacement, but your BioTE therapy can last for months at a time (depending on how fast your body metabolizes it). Dr. Kim is a certified BioTE provider and can perform hormone pellet therapy injections in her office for your convenience.
Hormone Pellet Therapy Reviews
The reality is that men and women can both benefit from hormone replacement therapy when there is an imbalance. However, patients can present and experience symptoms in their own way.
Hormonal imbalance symptoms for women (estrogen)
Fatigue
Focus issues
Hair loss
Headaches
Infertility
Menstrual cycle irregularities
Mental health issues (depression, mood deregulation, more emotional than usual)
Noticeable changes in hair, nail, and skin health
Osteoporosis
Sleep disturbances (insomnia, not feeling refreshed after sleep, night sweats, or restless sleep)
Temperature fluctuations (hot flashes)
Vaginal dryness
Vaginal tissue atrophy
Weight changes
Hormonal imbalance symptoms for men (testosterone)
Bone loss
Fatigue
Focus issues
Gynecomastia (breast tissue development)
Hair loss
Infertility
Mental health issues (depression, mood deregulation, more emotional than usual)
Sleep disturbances (insomnia, not feeling refreshed after sleep, or restless sleep)
Sexual dysfunction (erectile dysfunction, change in sexual drive, or really low libido)
Weight changes (weight gain, especially in the midsection)
Your hormones, male or female, make touchpoints in almost every area of your health. If you are experiencing new health issues now that you are older, it is recommended that you make an appointment with your trusted doctor.
To be considered for pellet therapy, you need to have a health evaluation with Dr. Kim. She will order blood work to obtain a blood panel of your hormones. She will also have an in-depth conversation about your health and family medical history. A physical examination will be conducted as well. Just like any other treatment, we will talk about your current medications and what medications you have had trouble with in the past. With all of this information, Dr. Kim can determine if you would benefit from hormone replacement therapy.
If you do need to supplement your hormones, one of the options available to you is the placement of the BioTE pellets in the fat of the upper section of your buttocks. With a local anesthetic, Dr. Kim will numb the area before she makes an incision to insert the customized dosage of BioTE pellet therapy. The incision will then be closed with a surgical adhesive. Then you will be released to go home.
Blood tests may be required more often than before so that Dr. Kim can evaluate your hormone levels to make sure you are not over or under treated by the BioTE. Dr. Kim will ask that you make follow-up appointments every 3 – 6 months as needed for the pellets to be replenished.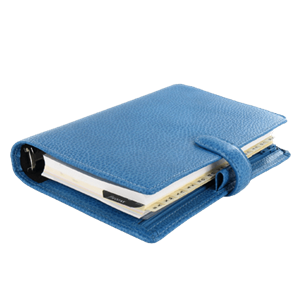 Your Hormone Therapy Your Way
Living your life with unbalanced hormones can be an unnecessary hurdle to climb every day. If you are over the age of 40 or have experienced a lot of the symptoms of a hormonal imbalance, please make an appointment with Dr. Kim at Family Center VitaleHEALTH in Flower Mound, TX. She is very experienced in anti-aging medicine and wants to improve your life with BioTE pellet therapy or another approach that is appropriate for you.
Related Services