About PRP Therapy for Pain
Flower Mound, TX primary care and board-certified family medicine physician Dr. May Kim can cultivate the regenerative power of your platelet-rich plasma (PRP) for healing. From a vial of your own blood, Dr. Kim can separate out the PRP, put it in a syringe, and inject only the healthy growth factors into your joints where you need it the most. Think about how much faster you could recover after a joint replacement surgery, an injury, or to manage your acquired pain (chronic or acute). Administered directly into the joints causing you pain, PRP can increase your body's healing response rate, decrease inflammation, and help you live a better quality of life. If you would like to learn more about how Dr. Kim can implement PRP into your recovery or pain management plan, please call and schedule a consultation with her at Family Center VitaleHEALTH.
If you live day-to-day in pain and have tried multiple ways of eliminating the discomfort from your body, consider yourself an excellent candidate for PRP for pain. You may just be getting started in your quest for pain management, or you may need to supplement your current therapies with PRP injections made from your own blood. The PRP that is made for your use only will be directly injected into the area of discomfort and/or inflammation.
Dr. Kim will decide if PRP joint injection therapy is appropriate for your treatment. Some of the common situations where PRP can be included in the treatment are the following:
A patient who would like an alternative to surgery or who cannot have a surgery
A patient who would like to postpone having a joint replacement surgery to a future date
A patient who would like to supplement their current pain management therapies
A patient who has tried many different options with minimal relief
A patient who has PRP injections after surgery to accelerate the healing process
These are just a few scenarios where PRP joint injection therapy can be beneficial in bolstering your body's ability to mend at the joint.
Your PRP treatment will begin with a blood draw so that our medical team can prepare you a syringe of PRP for injections. Once the PRP has been separated and collected for use, Dr. Kim will inject it into the bothersome joint. Your appointment time will last as long as it takes to collect, prepare, and inject the blood. Dr. Kim will discuss with you how often you will need to come in for follow-up injections to get the most out of your treatment.
Since PRP joint injection therapy requires the use of a needle to inject it, you may wonder if you will have scars. Dr. Kim will do her best to limit the amount of needle mark scarring your have on the treatment area. You may have some slight bruising and tenderness post-PRP injection. She will also give you detailed instructions on how to care for yourself following a PRP treatment. Since you are being injected with your own PRP, you should not have an allergic reaction to it. However, if you begin to experience side effects from the injections (fever, infection, inflammation, bleeding, or unexplainable pain), please get medical attention from our office right away.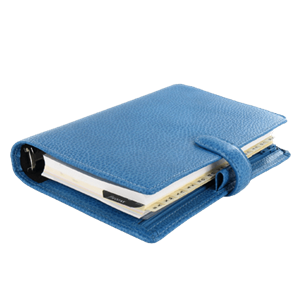 Enhance Your Joint Health
Living your life with less pain is always our goal. Please consider calling our office or filling out a request form for a consultation at our Flower Mound, TX office. Dr. Kim believes in the rehabilitating and rejuvenating impact that PRP joint injection therapy can provide to her patients. Contact us today to get started.
Related Services